Her nickname is KK - original eh?
         She was born and bred on the Gold Coast, and loves to surf.
         She made her Matildas debut six days before her 17th birthday, helping Australia to an 8-1 thumping of Hong Kong.
Proud of my girls 🐨 AUS 1: USA 0 thematildas #tournamentofnations @ CenturyLink Field https://t.co/5ae5XOx010

— Elise Kellond-Knight (@elise_kk8) July 28, 2017
         She was named in the All Star Team after both the 2011 and 2015 FIFA Women's World Cups.
         When asked recently by German media what her preferred super-power would be, KK chose invisibility!
Happy birthday Elise!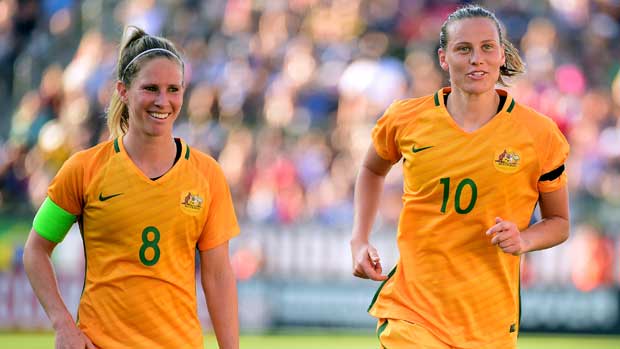 You can see Elise and the Tournament of Nations champions, the Westfield Matildas take on Brazil in two clashes next month.
The first game is on Saturday September 16 at Pepper Stadium and the second on Tuesday September 19 at McDonald Jones Stadium.
CHAMPIONS! 🏆🏆🏆
6-1 #GoMatildas #AUSvBRA #ToN2017 pic.twitter.com/7021iqCh0u

— Westfield Matildas (@TheMatildas) August 4, 2017